the Amata are a Vehicle group playable and available in Midnight Club: Street Racing.
Description
Edit
(Coming Soon!)
Amata Fiorenza
Edit
it's a fast vehicle claimed to be "the best car in the world" by Darren Thurrock.
Amata Fiorenza II
Edit
Darren's second car when the protagonist has to face the world champ, is basically an upgraded version of it's Predecessor.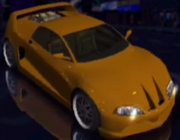 Amata Crescendo
Edit
Un coche de bonificacion PUEDE Obtener vencer por La Unidad ONU Las Carreras de bonificacion en Londres. Cuenta Côn 15 nitros.
These cars can only be obtained by beating the London Champ. (with the exception of the Crescendo, it is a bonus car).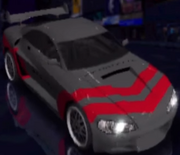 Performance
Edit
The Amata series of vehicles are fast but hard to control, with the exception of the Crescendo.
Real World Equivalent
Edit
This car possibly is inspired by the Italian supercars of the day, with Lamborghini and Ferrari being notable examples. The basename suggests t hat the car is related to Ferrari, except the Crescendo which refers to a Nissan Skyline.
Acquisition
Edit
To unlock the Amata Fiorenza, beat Darren Thurrock, the London champ, to obtain the Fiorenza II and Crescendo, win their specific bonus races in London.
"fiorenza" means "prosperous" or "from flowers".
it's possibly Italian, possibly because the name "Fiorenza" is Italian.
(Coming Soon!)
Related Content
Edit
Vehicles of Midnight Club Street Racing
Regular Vehicles

Amata (Fiorenza, Fiorenza II, Crescendo) · Ascent (235, 237si, 470ds) · Crusero (Bueno, Magnifico, Excellente) · Jones (J400, J420, J450) · Kuruma (Faasuta GR, GS, GT) · Modicum (XSV, XSV.5, XSV.25) · Piranha (PDQ, PDQ R, PDQ ARi) · PT (Phoenix, DDX, ICS) · Zender (Alpha, Beta, Type-S)

Bonus Vehicles

Manhattan: Bus · Ice Cream Truck · Meter Maid
London: Double Decker · Black Cab · Crown Mail

Miscellaneous and Categories

Traffic Cars · Vehicles in Midnight Club Street Racing · Midnight Club: Street Racing · Category: Vehicles in MCSR
Ad blocker interference detected!
Wikia is a free-to-use site that makes money from advertising. We have a modified experience for viewers using ad blockers

Wikia is not accessible if you've made further modifications. Remove the custom ad blocker rule(s) and the page will load as expected.