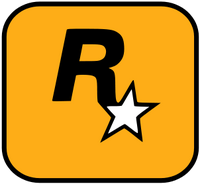 Rockstar Games (also known as R*) is a British video game developer and publisher with development studios and offices around the world. Rockstar publishes the Midnight Club series of racing games.
Background
Edit
In addition to Midnight Club, Rockstar Games has a number of very successful franchises including Grand Theft Auto, Red Dead, and Max Payne. Rockstar's parent company is Take-Two Interactive.
Rockstar San Diego
Edit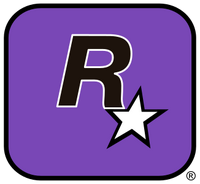 Rockstar San Diego (formerly Angel Studios) is one of the development studios under the Rockstar Games umbrella.
San Diego is the studio that created the Midnight Club racing series, Red Dead Redemption, Red Dead Revolver, and Rockstar's Table Tennis.
Rockstar Games Social Club
Edit
Main article: Social Club

The Social Club is a free online community-based service provided by Rockstar that allows players to create crews, compare stats, and complete challenges. Completing certain challenges can lead to unlocking exclusive content only available through the Social Club.
External Links
Edit
Ad blocker interference detected!
Wikia is a free-to-use site that makes money from advertising. We have a modified experience for viewers using ad blockers

Wikia is not accessible if you've made further modifications. Remove the custom ad blocker rule(s) and the page will load as expected.