"Under Construction"

This article is under construction. You can help Midnight Club Wiki by editing it, or adding content to it. Please remove this template when finished.
The Zender is a vehicle featured in Midnight Club: Street Racing
Description
Edit
(Coming Soon!)
Zender Alpha
Edit
(Coming Soon!)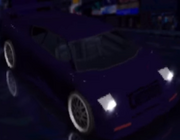 Zender Beta
Edit
an upgraded variant of Anika's Alpha, with a black paintjob and a skull, crossbones, and racing stripes livery to signify its extreme performance, only usable as a bonus car.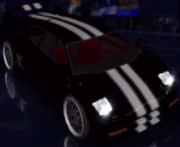 Zender Typer-S
Edit
The only hover car in the entire franchise, it's really fast despite having 300+ horsepower and is really hard to control. it has only one color and has no horn or nitrous. it is built by Anika's father in japan.
Alpha and Beta are based on a Zender Fact 4. Although there are Zender logos on one of them, there is no confirmation if they are really licensed.
Ad blocker interference detected!
Wikia is a free-to-use site that makes money from advertising. We have a modified experience for viewers using ad blockers

Wikia is not accessible if you've made further modifications. Remove the custom ad blocker rule(s) and the page will load as expected.